Nose is a very important Feature of the human face and it's very important to draw correctly when it comes to portrait drawing. Nose can be drawn in three simple steps and it's too easy.
To see some beautiful portrait drawings, navigate to the Drawing corner in the Art gallery
Drawing Paper
HB pencil
2B pencil
4B pencil
6B Pencil
Kneaded eraser (click here)
Mono zero type eraser (optional) (click here)
Soft paint brush
Basic Structure of nose
Before we begin to draw. Let's understand the high level structure of the human nose. The shape of Nose the varies from person to person but the basic formation of each nose remains the same.
we should focus on below three points from drawing perspective.
Nose Bridge
Nostrils
Nose Tip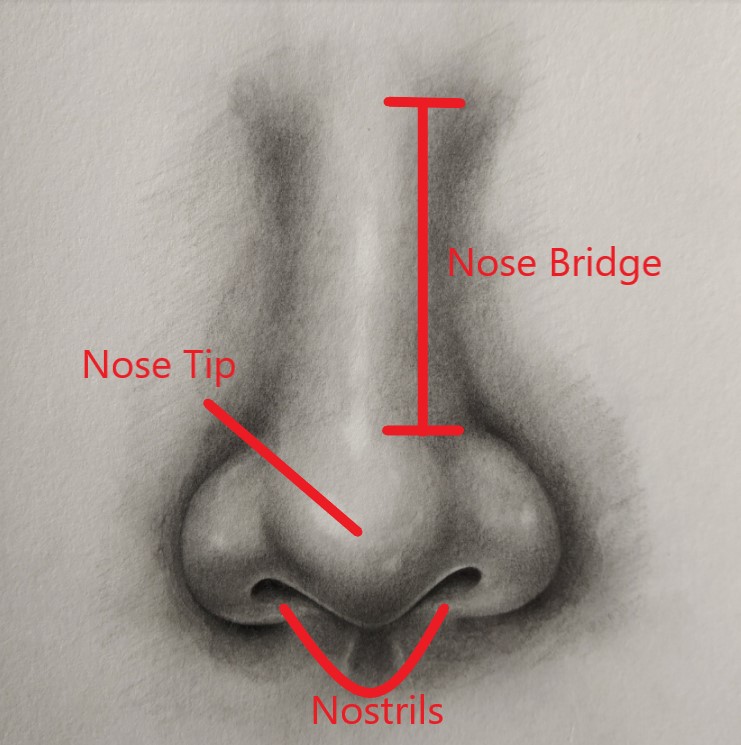 Step 1: Draw three circles as shown in the picture.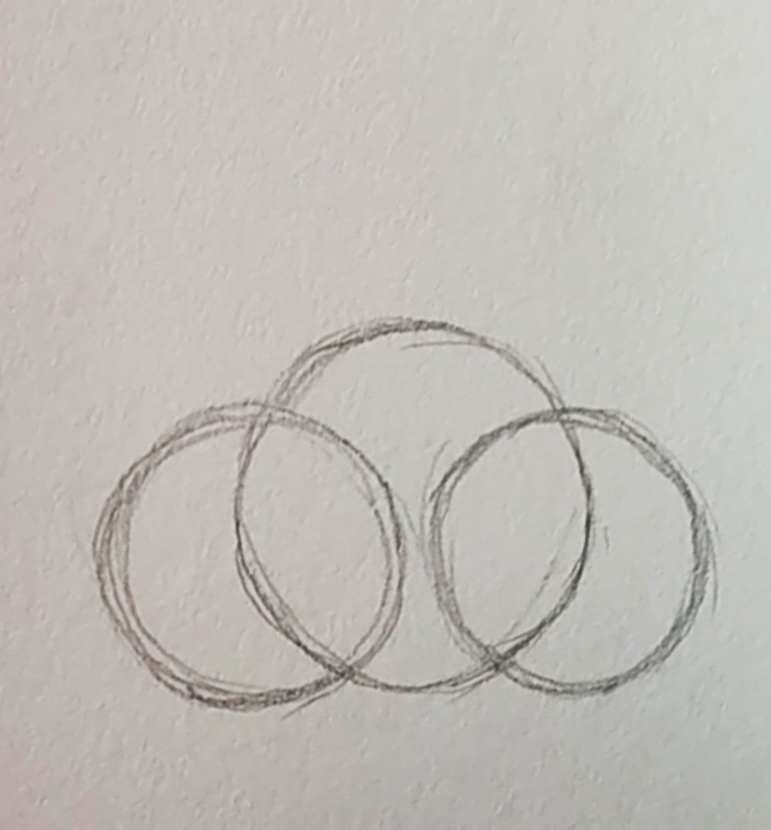 The circle in the centre will always be bigger in size.
The position of two smaller circles will change based on the shape of the nose in your reference picture.
Similarly the diameter of all the three circles depends on the size of nose in the reference photo.
You don't have to be perfect while drawing circles, just try to achieve the almost circular shape. Also its not mandatory to draw single circular line to draw each of these circles
Tip: Apply light pressure on your pencil when drawing these circles and use HB pencil.
Step 2: Draw Construction line as shown in the below three pictures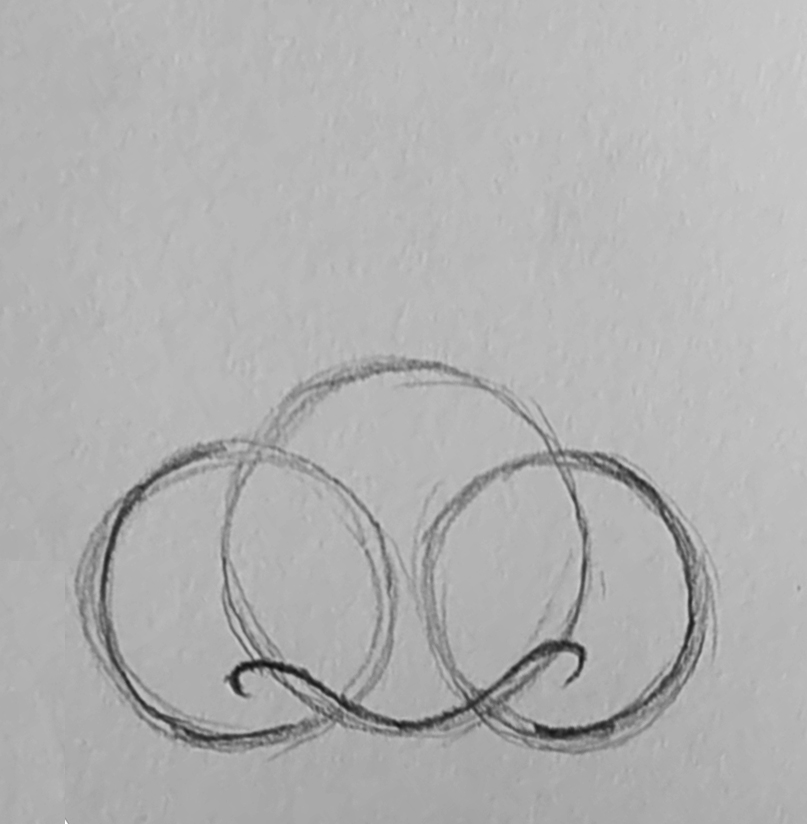 Using the guiding circle draw the construction line for nostrils.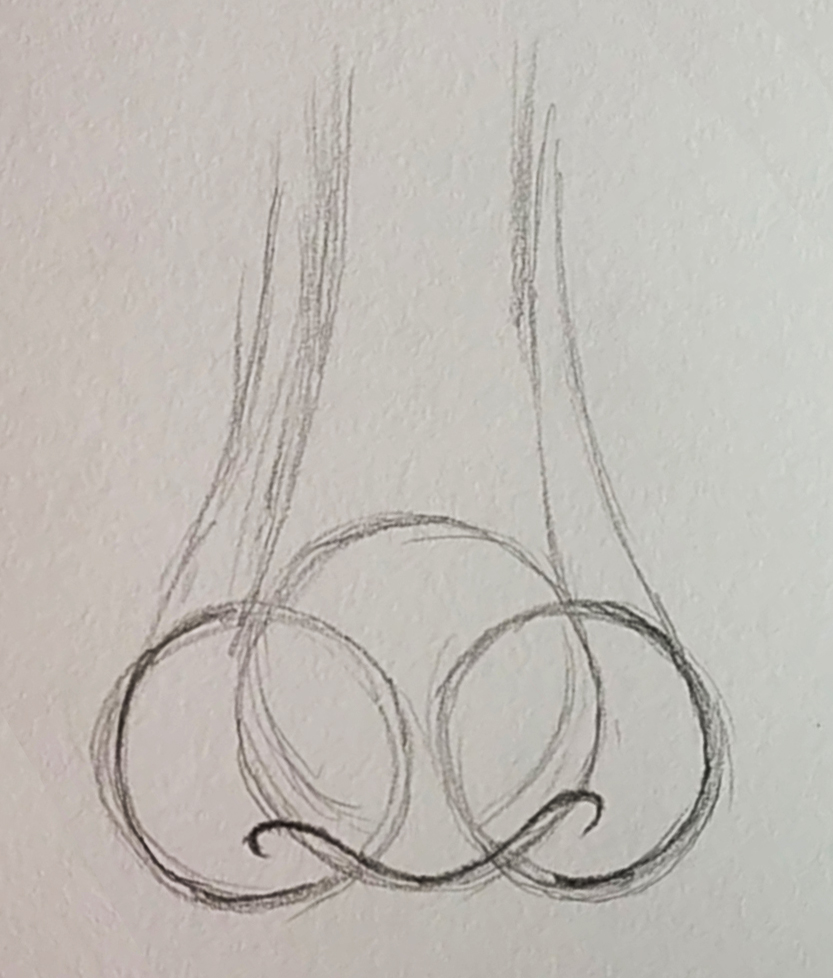 Draw the curve lines at the nose tip and also draw the nose bridge outline.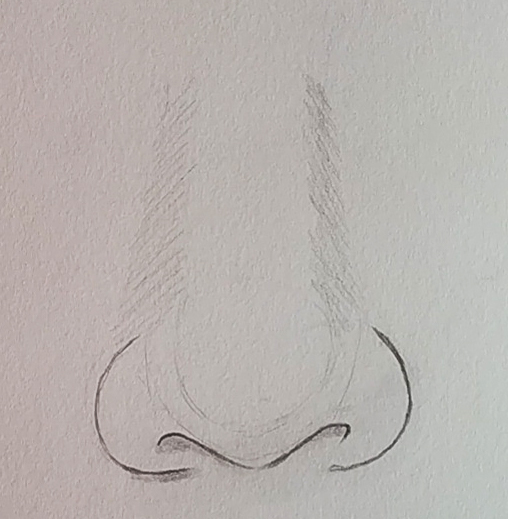 After you have finished drawing construction lines. With the help of a kneaded eraser remove the unwanted line and lighten the values of your outline.
Step 3: Shading and highlights
There are different types of shading technique, but in this drawing I prefer shading using the circulism technique. Overlap shading layers on top of each other to achieve the dark value for drawing. As we continue to overlap small small circles, they will start disappearing at some point of time during the shading process.
Remove excess graphite after each layer of shading because it can damage the shading by creating small hard lines.
Tip: Use a soft brush to remove excess graphite from the tooth of the paper.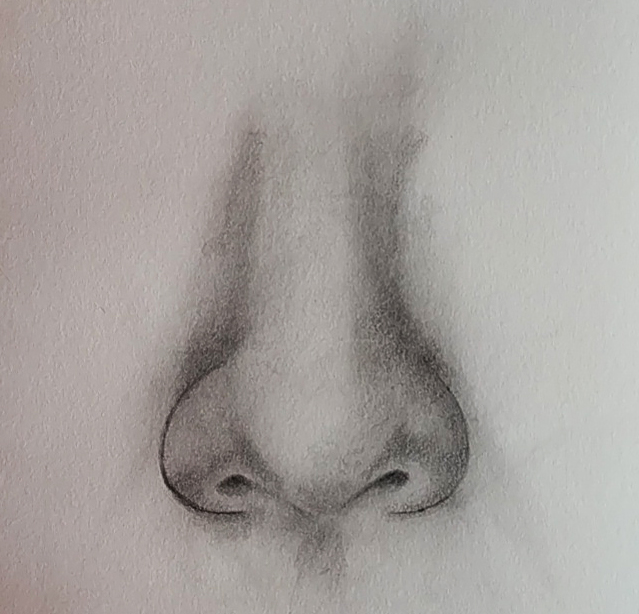 Add more shading layers as per reference picture and Blend the shading using the soft paint brush.
As we continue shading to add more details, the nose is getting a more 3 dimensional appearance.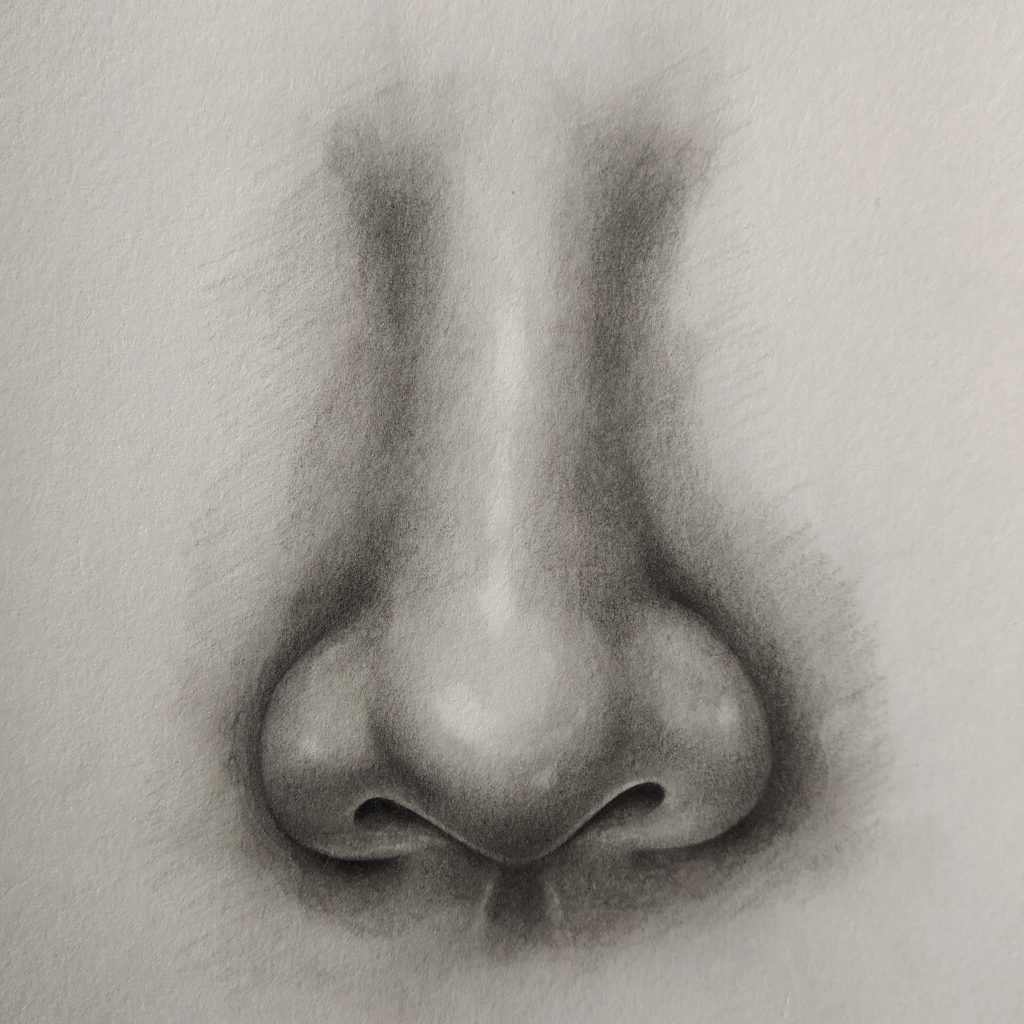 To make highlights, select a portion of the nose and remove the required amount of graphite from there using a kneaded eraser. It also depends how much graphite to be removed based on the intensity of the highlights in the reference picture.
Watch full video tutorial for better understanding.
To see more such videos, Like and subsribe to the youtube channel: LOV4ARTS
Checkout more art related tutorials